A-T Controls is a global leader in the design, manufacturing and sale of manual & automated process valves for all types of industries. We are known for our extensive inventory and highly experienced staff that enable us to provide the customer solutions needed to fulfill most valve and actuator requirements, while offering both a competitive price and the fastest turnaround in the industry.
Our mission at A-T Controls is to provide quality valve and automation products through solutions-oriented selling and manufacturing with responsive communication.
Our products are used in virtually every industry including: Oil & Gas, Refining, Petrochemical, Chemical Processing, Pulp & Paper, Mining, Transportation, Food and Beverage, Pharmaceuticals, Marine, HVAC, Power and more.
Founded in 1994, A-T Controls currently operates out of the primary facility in Cincinnati, Ohio and another in Stafford, Texas with several sales offices throughout North America. Our Products are sold and serviced through a network of distributors throughout the U.S. and Canada, parts of Central and South America, South Africa, and Asia-Pacific.
As we continue to grow as a major supplier to the industry, A-T Controls will add the necessary people, inventory and new product designs to set us apart from the rest of the pack!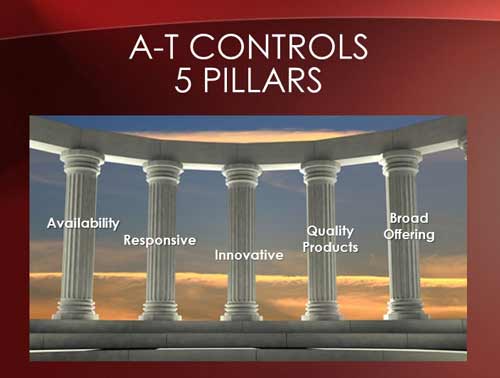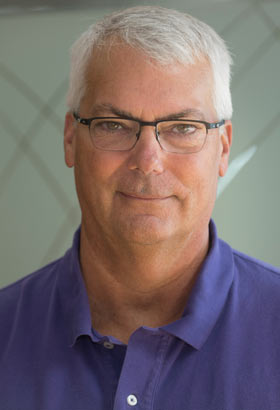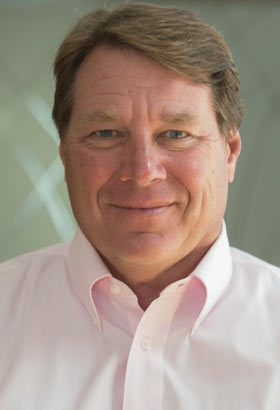 We have the passion to perform, and we focus on tangible results. What drives us is a winning mentality; we want to improve continuously, and accept only the best quality. Always and in every situation. We finish the things we start, and are prepared to do that extra step. To achieve performance at the highest level, we work closely with our colleagues, customers and business partners. Because we believe that performance is a team sport.
We are trusted to do our job and we do it decisively. We apply our strengths, take initiative and take ownership for our work. We think not in terms of problems, but of solutions, and we allow room for creativity.
We believe in long term relationships with colleagues, customers and business partners. We are honest, open and direct in what we do, and support and help one another when necessary. We take responsibility for our actions, and the consequences they may have for our stakeholders and surroundings. We believe that our company can and must have a positive effect on social and natural environment.
Work should be enjoyable; that's what we believe and that's how we operate. We are open, informal and optimistic. We can easily approach our colleagues, customers and business partners. We work hard and we share and celebrate our successes with one another.